Latest offers
Get ready for spring/summer with their latest arrivals.
Move into the future with the Vans Classic Slip Trainers. Priced £52.00 
These scented Yankee Vanilla Cupcake tea lights at Clintons are perfect for decorating with fragrance. Experience the authentic, true-to-life fragrance, with pure, natural extracts, and renowned Yankee Candle quality. These colorful little candles offer lots of possibilities ... use multiple tea lights for dramatic style, or alone for a fragrant accent in a small room. A box of 12 costs £6.99.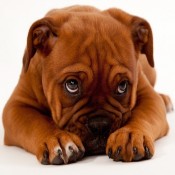 Need some help selecting the perfect food for your pooch? Pop into Pets at Home for a free consultation with one of their trained nutrition consultants. They have their very own set of special weighing scales designed specifically for weighing dogs. Bring your pooch along and their nutrition advisors can weigh them and chat to you about healthy weights and diets.
News & events
The arrival of Spring welcomes some of the most exclusive events of the sporting calendar.
A gorgeous new collection, exclusively designed with Fifi Lapin, has arrived in selected Mamas & Papas stores.
Soft pastel shades are perfect to welcome in the spring and summer months and what's more, the soft, romantic tones can be used to make your home feel light and airy all year long.
Have your say
Longer than a bank holiday, less stressful than Christmas - Easter is amazing! Tell us what makes you egg-static about this time of year.